John Cuomo
Chief Executive Officer and President
Mr. Cuomo was appointed Chief Executive Officer and President of VSE Corporation in April of 2019. Mr. Cuomo brings more than 18 years of experience in the aerospace distribution and services market industry.
John Cuomo previously served as Vice President and General Manager of Boeing Distribution Services Inc. Prior to Boeing's 2018 acquisition of the Aerospace Solutions Group of KLX Inc., Mr. Cuomo served as its Vice President and General Manager, Consumables Management business beginning in July 2014. From April 2000 to 2014, Mr. Cuomo served in multiple roles and functions at B/E Aerospace (which was the parent company of KLX, Inc. until 2014), including Vice President & General Manager and Senior Vice President, Global Sales, Marketing & Business Development. Prior to joining B/E Aerospace, Mr. Cuomo served as an attorney at a large multi-national law firm practicing commercial law, mergers and acquisitions and litigation.
He has a Bachelor of Science in International Business, a Juris Doctorate from the University of Miami and a Master of Business Administration from the University of Florida.
Chad Wheeler
President and COO, Wheeler Bros., Inc.
Chad Wheeler was appointed President and COO of Wheeler Bros., Inc., in July 2013. He is involved in the executive management of day-to-day operations, government contract administration, new business development, supply chain initiatives and facilities management. He serves as a member of the operational board for Wheeler Bros., Inc., and has played an active role at WBI since 1991.
Previously, Mr. Wheeler assumed various roles at WBI, including Senior Vice President of Operations, Senior Vice President of Sales and Marketing, and Marketing and Sales Manager. While serving as Marketing and Sales Manager, Mr. Wheeler coordinated implementation of WBI's MIP (Managed Inventory Program) which is used at over 275 United States Postal Service Vehicle Maintenance Facilities throughout the country. Mr. Wheeler graduated summa cum laude from Indiana University of Pennsylvania in 1998 with a degree in Marketing.
Paul Goffredi
President and COO, VSE Aviation, Inc.
Paul Goffredi is the President and COO of VSE Aviation, Inc., which includes1st Choice Aerospace, Prime Turbines, CT Aerospace, Kansas Aviation and the Germany, Singapore and Miami operations of VSE Aviation, Inc. Mr. Goffredi has held leadership positions in the aviation industry for nearly three decades. His focus has been on business development, strategic OEM and major customer relations, supply chain management, engine and material acquisition, and operational excellence and improvement.
Prior to joining the VSE team, Mr. Goffredi served as Chief Operating Officer for Killick Aerospace, and 13 years with BBA Aviation as Program Director for all Honeywell Engine Programs. Mr. Goffredi received a degree in Business Administration from Mesa State College (Colorado) in 1980 and holds an MBA in Marketing and Finance from The University of St. Thomas (Texas).
Robert Moore
President, Federal & Defense Services
Rob Moore is the President of VSE Federal & Defense Services. Mr. Moore has over 25 years of experience in the Aerospace and Defense industry. He has extensive leadership and experience working with DoD and Federal Agencies in providing Engineering, Logistics, and Sustainment solutions worldwide.
Prior to joining the VSE team Mr. Moore held the position of Chief Business Development Officer for S&K Technologies. Mr. Moore has also held senior level positions at some of the world largest and most respected Defense companies such as DynCorp, PAE, BAE Systems, and ARINC. He also served in the U.S. Navy on the USS Dwight D. Eisenhower (CVN 69) and USS George Washington (CVN 73).
Mr. Moore earned a Master of Business Administration (MBA) from Oklahoma City University, and a Bachelor of Science degree in Technology Management from the University of Maryland University College.
Elizabeth Huggins
Chief of Staff and Corporate Vice President of Strategy
Elizabeth Huggins joined VSE as Chief of Staff and Corporate Vice President of Strategy in 2019. In this role, Ms. Huggins leads a number of initiatives within VSE including strategic planning, marketing and communications, supporting the business units' development and growth initiatives and cultural development. She works interactively with all functions and business units supporting strategic growth plans for the business.
Elizabeth co-founded The Trivista Group, LLC (2003) and as Managing Partner, she focused on driving profitable business growth for global aerospace companies, leading 10+ business integrations, two company name changes, strategic planning, and customer and supplier development programs.
Elizabeth received her M.B.A from Wake Forest University as a full merit Dean's Scholar. Elizabeth received her B.A. with Magna Cum Laude distinction from the University of Richmond, VA as an inductee to the Phi Beta Kappa Academic Honor Society and Golden Key National Honor Society.
Tom Loftus
Executive Vice President, CFO
Tom Loftus is the Chief Financial Officer/Principal Accounting Officer of VSE Corporation. He has been in this position since March 2002. He manages the accounting operation for the consolidated corporation. This involves managing the many daily tasks necessary to support the corporation as well as managing the numerous external compliance and audit functions involved with a public company. Mr. Loftus has been with VSE since 1978 and has held various positions over the years in the Finance and Accounting Department, including Comptroller and Corporate Tax Director.
Mr. Loftus is a licensed CPA in the State of Virginia and has a Master of Business Administration (MBA) from George Washington University. He is a member of the National Society of Tax Professionals.
Tom Kiernan
Vice President, General Counsel, Corporate Secretary
Mr. Kiernan, Esq., was appointed Vice President and General Counsel in November 2008 and subsequently appointed Secretary in February 2009. As the company's principal legal adviser, Mr. Kiernan oversees all legal affairs of VSE and our operating subsidiaries, including providing counsel to management, overseeing legal and regulatory compliance, negotiating agreements, and managing litigation matters. As corporate secretary, Mr. Kiernan coordinates all Board of Directors and related committee meetings and is responsible for overseeing corporate governance compliance.
Prior to joining VSE, Mr. Kiernan served as Vice President, General Counsel, and Secretary for Intelsat General Corporation (2003-2008), a subsidiary of Intelsat, Ltd., serving Government and commercial customers, where he was responsible for managing legal and regulatory compliance and directing the Administration support group, including human resources, security, and contracts. Prior to joining Intelsat General Corporation, Mr. Kiernan served as a member of the Intelsat, Ltd., Office of General Counsel (2000-2003).
Mr. Kiernan is a graduate of Virginia Tech (B.A., Political Science) and George Mason University School of Law. He is a member of the Virginia State Bar and an active member of the Alexandria, VA community.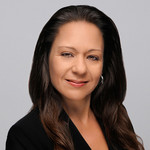 Krista Stafford
Chief Human Resources Officer
Krista Stafford joined VSE Corporation as the Chief Human Resources Officer in January 2020. She specializes in organizational development, culture transformation, executive compensation, organizational design and employee engagement. She has broad expertise in company-wide human resources initiatives that drive business results through people.
Krista was previously the Vice President, Human Resources at Boeing Distribution Services, a subsidiary of the Boeing Corporation. She has more than 15 years of experience in Human Resources, Learning and Organizational Development. Prior to joining the aerospace industry, Krista spent over 20 years in the restaurant industry both running operations with P&L responsibility and serving in a human resource and training capacity. She has a Master of Science degree in Human Resource and Organization Development and a Bachelor's degree in Hotel/Restaurant Institutional Management from Johnson & Wales University.
Matthew Mullenix
Chief Information Officer
Matthew "Matt" Mullenix was appointed VSE's Chief Information Officer (CIO) in August 2015 and is responsible for leading VSE's corporate-wide technology strategy and IT operations management. Mr. Mullenix also serves as the CIO for VSE subsidiary, Akimeka, LLC, and is the Managing Director for the VSE Information Technology Services Department.
Prior to joining Akimeka in 2005, Mr. Mullenix worked in the System Engineers group at the Maui High Performance Computing Center. His IT background includes extensive experience in Networking, Storage, Server, Visualization, and High Performance Computing (HPC) technologies. Mr. Mullenix is a graduate of Devry University, and holds a Bachelor of Science in Technical Management.